HOCKEY MASTERS WORLD CUP
HOCKEY MASTERS WORLD CUP – CANTERBURY, ENGLAND
Welcome to the new Hockey Masters World Cup website. The site has been designed to pass on as much information as possible to ensure that everyone is aware of the details of the tournament. Many of the menus from the top navigation bar have been updated over the last few weeks and continue to be added to all the time. We aim to bring you all the information you can possibly need to make the tournament a great success and as soon as we get new information, it goes up on the site.
In 2004, the England Hockey Association formally recognized international masters hockey and now produce representative teams at Over 40 to Over 70 in the men's game and Over 35 to Over 50 in the women's game. Prior to this event, the 'unofficial world cup' for the 4 'junior' age groups and the ladies was always the International Masters Hockey Tournament generally held in Asia but with all the major nations participating. Most recently the tournament was held in Singapore in Oct/Nov 2011 and England were extremely successful winning gold at 3 of the 4 men's tournaments and a bronze medal in the other. As you would expect, the standard is extremely high as many of the players are ex-internationals and others, who are still regularly participating in top league hockey.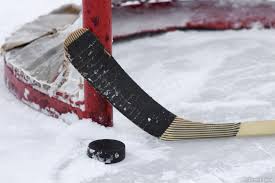 Once you get to Canterbury, the question often asked is 'what is there to do?' The answer is simple; Canterbury is one of the oldest cities in the country and there is plenty to do to occupy everybody. The whole of the Canterbury area offers you so much to see and do during your stay with a huge variety of attractions with indoor and outdoor activities to suit all tastes and interests. There is too much to list on one page so the local authority kindly put together a web site to direct you. Please follow www.canterbury.co.uk and you can see everything that this beautiful city has to offer. Kent has some beautiful beaches and many other attractions a stone's throw from Canterbury; please follow www.visitkent.co.uk for more information.